Say Hello to the #YachtSquad
Global Adventures happen a few times each year. John and Eryn rally an awesome crew, travel the world, charter an incredible sailing catamaran, and explore the best waters on this fascinating planet.
Curious about our next destination or joining the squad? Contact us for more details.
Research
It starts with a desire. A desire to experience a new place or to check something off the bucket list. A desire to explore and fall in love with another amazing place on our planet. Whether sunbathing off the coast of Turkey, scuba diving through the warm, sun-speckled reefs of Australia or enjoying chilled rosé and phenomenal music on the rooftops of Ibiza, Neverland Global follows desire.
Once we decide where we want to go or what we want to do, Neverland Global starts to build a trip around it. We spend countless hours researching everything from events and yachts to weather patterns and anchorages. All of this information is then compiled and wrapped up in an awesome guide to be published online and sent to interested participants.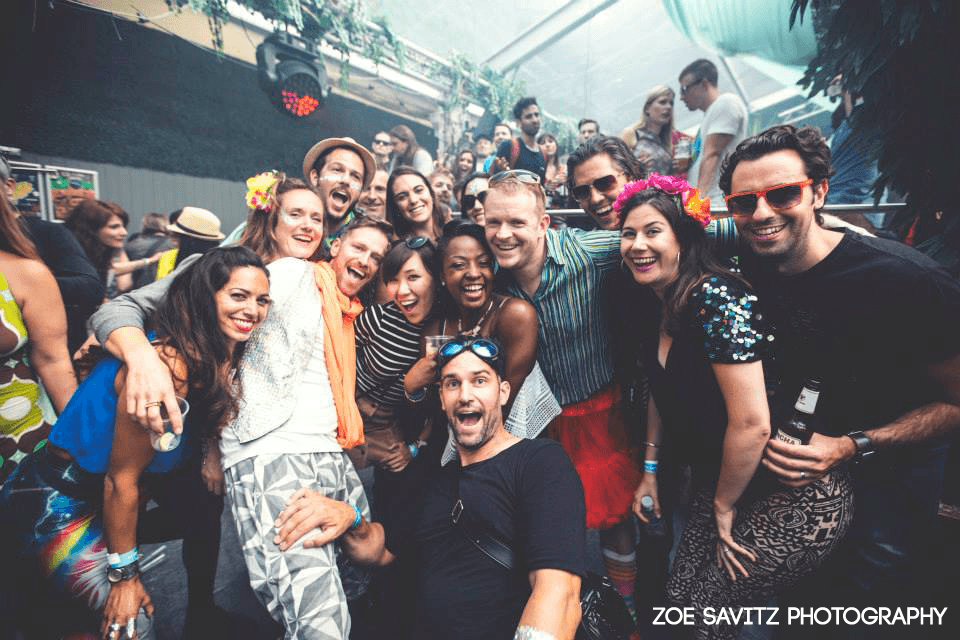 Recruitment
After research and networking comes recruitment. We launch the trip with an announcement including sailing dates, yacht and destination information. To date we've never had an unsold cabin and each journey has created many new lasting friendships among our participants—if not reunions! Those who are interested can contact us for more information and that awesome guide we mentioned earlier.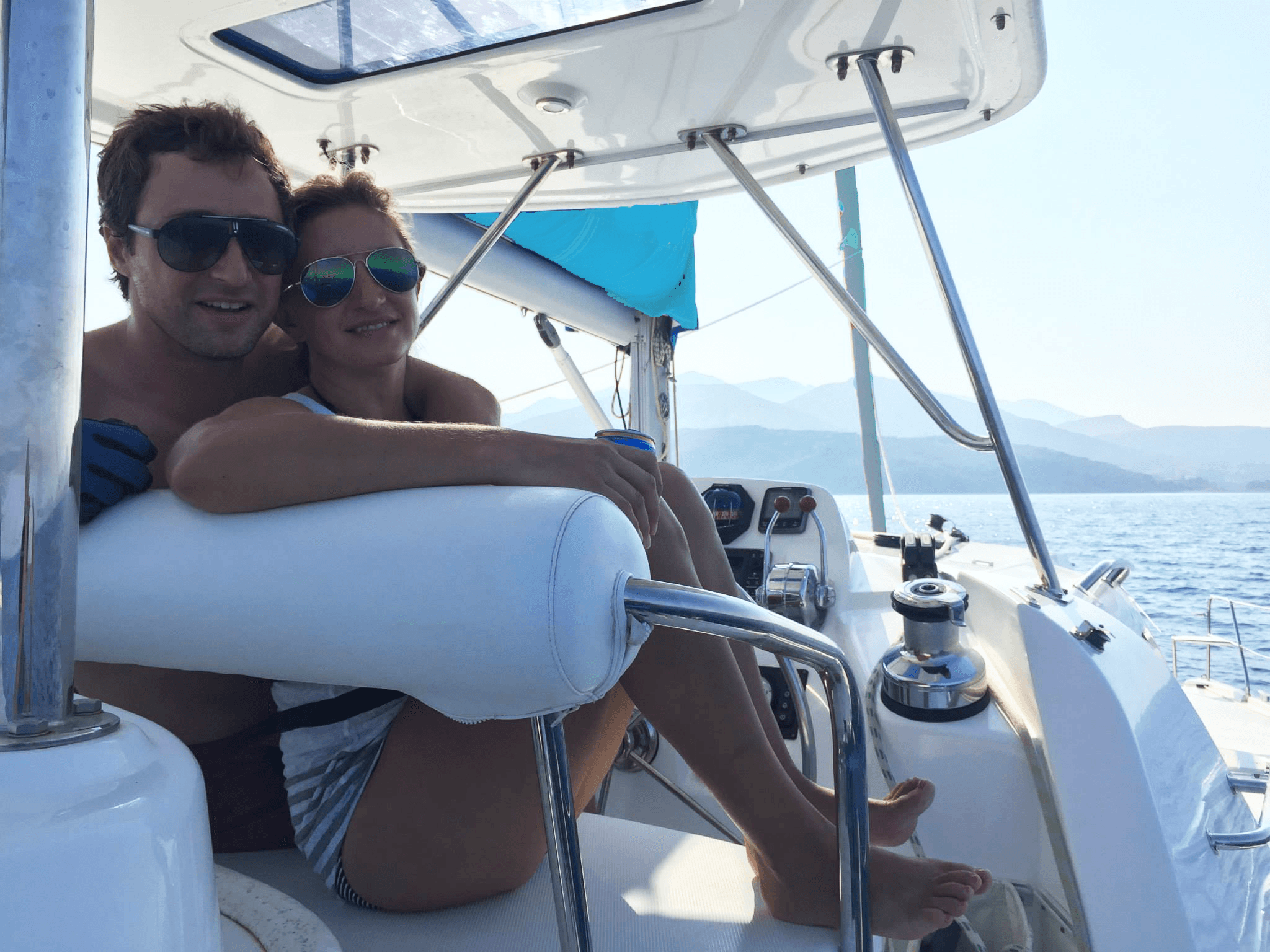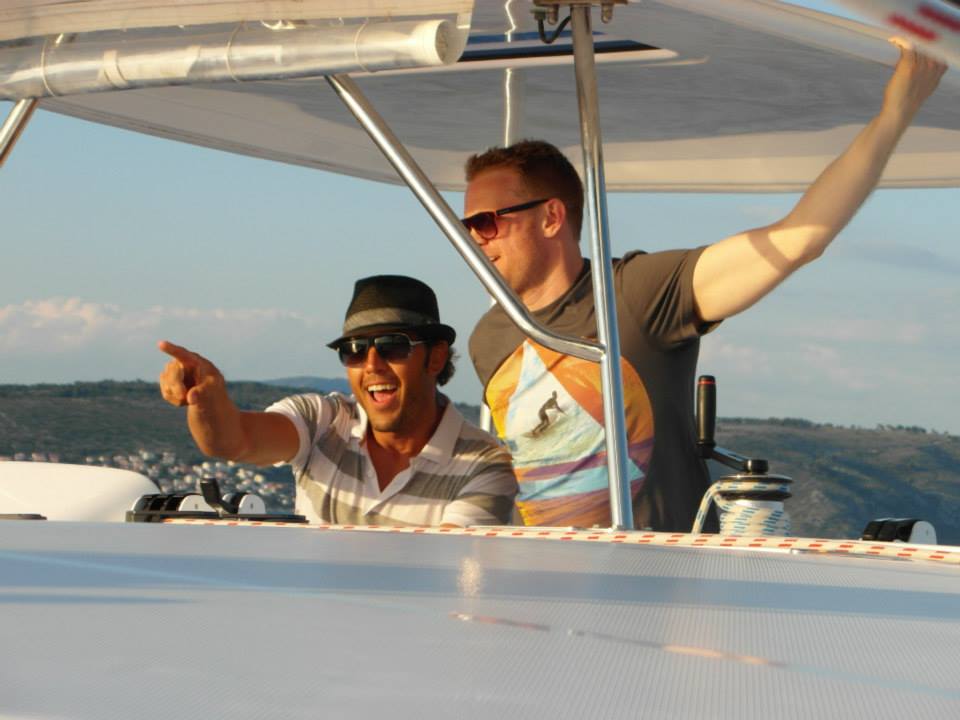 Check the Network
Before launching Neverland Global, we've spent our lives traveling and exploring and have been so fortunate to build friendships with adventurous travelers all over the world. Now we can't wait to share our passion for sailing! We love to connect with people when planning to visit their neck of the woods, and soak in their local knowledge to discover a few juicy sights off the beaten path.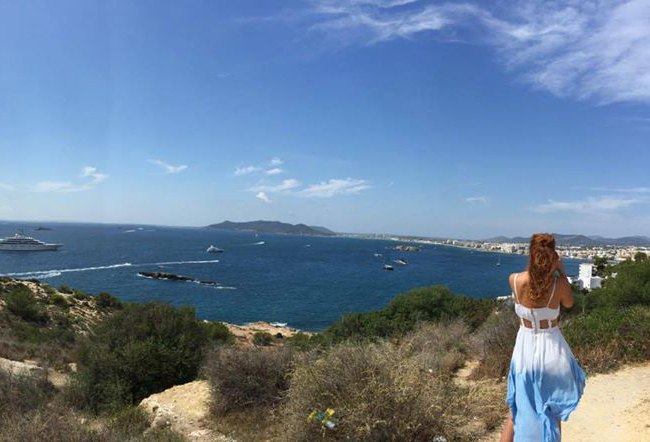 Get Social
Interested participants are added to a private Facebook group which we set up for that trip. From there, everyone can meet each other and become co-conspirators in planning our adventures. By the time we get on board, everyone's already a friend.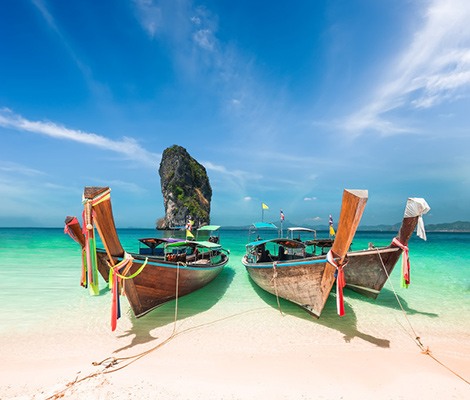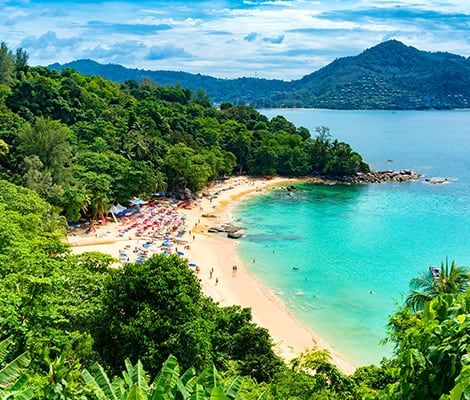 THAILAND - APRIL 2019
Dates: April 21-28, 2019
Possible sailing destinations: Phang Nga Bay, Koh Hong, Koh Poda, Koh Kai, Koh Phi Phi
Yacht: 2015 Bali 4.5 catamaran
"Friendly and fun-loving, cultured and historic, Thailand radiates a golden hue, from its glittering temples and tropical beaches through to the ever-comforting Thai smile." – Lonely Planet
We're so excited to kick off 2019 in a new country, a new continent, and we want to explore it with you.
We're thrilled to charter another Bali 4.5 catamaran. She's fully loaded with a generator & solar, air conditioning, electric toilets, watermaker, full size refrigerator w/ water & ice dispenser, cabin fans, upper deck sun beds, and everyone's favorite part–the huge foredeck lounge and sun deck. She has 4 queen cabins to comfortably sleep 8 people, and both forepeaks are also fitted out for a 9th or 10th if we'd like.
We board in Phuket on the afternoon of Sunday, April 21 and disembark the morning of Sunday, April 28. Rates and deposits below are based on 8 people and include everything related to the boat (charter rate, fuel, water, insurance, cleaning, etc).
Forward cabins: $1,300 per person
Aft cabins: $1,400 per person
Deposit: $400 to reserve, balance due by March 1, 2019
CONTACT
Feel free to contact us below for more information, questions or ideas. If you're interested in booking a charter on SV Neverland in the Virgin Islands, please use the contact form on the book page.