a story of two travel lovers looking for a new way to experience the world
We love what we do
Neverland Cruises is an adventure travel and content creation company offering unforgettable experiences on the sea throughout the Caribbean and, eventually, around the world.
Captain John and Admiral Eryn love sharing their passion for sailing, diving, yoga, and all things above and below the water.
We offer destination-specific and passage-making voyage trips on our Fountaine Pajot Saba 50 sailing catamaran, SV Neverland. Guests can experience the paradise of island-hopping on a luxurious yacht that is outfitted with all the amenities to keep you comfortable and all the toys and gear to keep you active.
John and Eryn will help customize your journey to focus on what brings you joy and satisfies your curiosities to explore and experience new places, cultures, and activities in stunning destinations all over the world.
Experience Neverland
We offer two ways to experience Neverland as guest crew depending on your interests.
Destination Crew
Experience all the fun and adventure of some of our favorite destinations around the world. These trips are location specific and as we're familiar with the area, we'll help you build your dream holiday adventure.
Voyage Crew
Have a few weeks or more to get away? Always wanted to learn more about sailing or liveaboard life as a cruiser? Then join us for a voyage between destinations to experience life at sea and explore unknown places.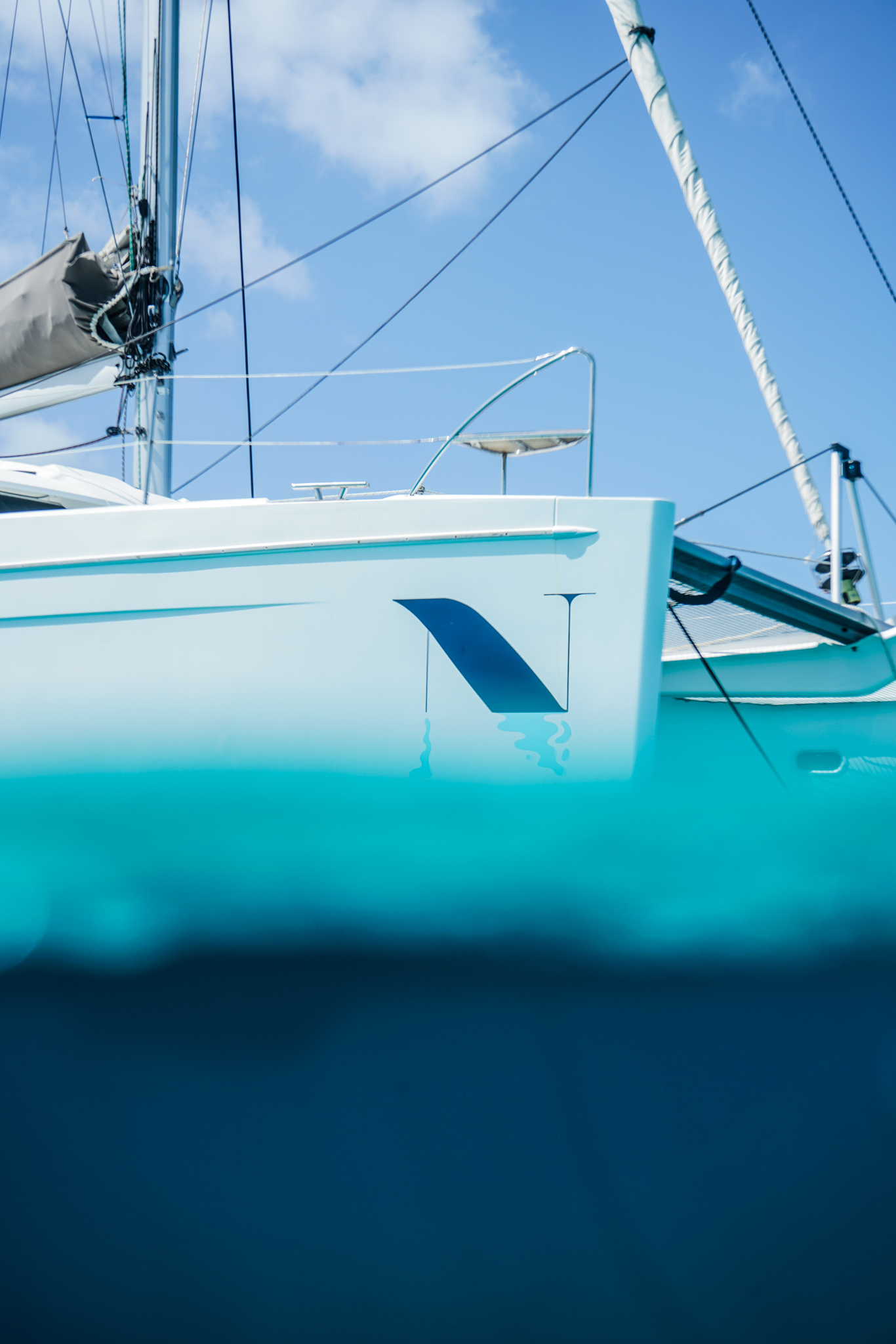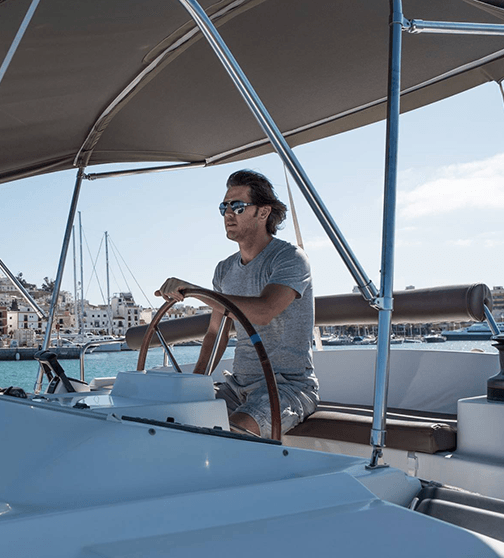 John - Captain & Scuba Instructor
John's Bio
My name is John and I'll be your captain on this adventure.
All my life I've craved adventurous exploration of this incredible planet that we call home—my curiosity is endless! After "adulting" for more than 20 years and spending way too much time behind a desk, I'm thrilled to finally be able to escape to Neverland.
I've been sailing for almost 10 years in many of the world's most iconic sailing destinations, including Australia, French Polynesia, and all over the Mediterranean, Caribbean, and Andaman Seas. After completing sailing school in the Virgin Islands, my first official week as a skipper was in Croatia where I had chartered a catamaran and filled it with adventurous (and very trusting!) friends. We sailed, dove underwater caves, scaled rock walls, and cliff dived. We cooked great feasts and had floating dance parties under the moonlight in secluded coves. We had epic bike rides along the coast and toured wineries in convertibles. More than anything we simply reveled in the wonder of it all! Since that incredible and memorable maiden voyage, I've been organizing sailing adventures all over the world.
Scuba diving and exploring under the sea is another passion of mine, and as a PADI Open Water Scuba Instructor I'd love to help others learn to enjoy the magical underwater world that awaits! Neverland will be seeing some major upgrades to enable us to independently visit and dive some of the world's most remote and unspoiled locations. I'm also learning more about freediving and spearfishing and can't wait to start catching more of our meals.
I'm so excited for the next phase of this company and this dream with the most incredible partner I could have ever hoped for. Eryn and I can't wait to share our adventurous fun with you!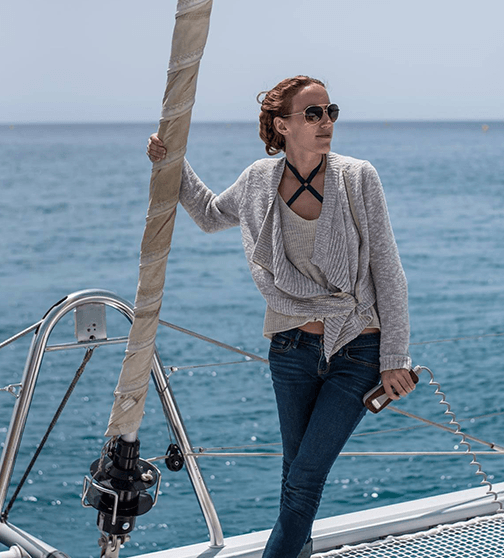 Eryn - First Mate, Yoga Instructor & Chef
Eryn's Bio
I've loved boats and being on the water for as long as I can remember. My summers growing up revolved around tubing on Lake Michigan behind my grandfather's bowrider and playing King of the Hill with my cousins on a makeshift island of floating rafts. When my grandparents decided they were done with winter and moved to Florida, my parents followed suit and we left Chicago to stay close to family.
Always a motor-girl, my first sailing experience didn't occur until the winter of 2014. I immediately fell in love with the movement and quiet nature of sailing. Since the inception of Neverland Cruises, John and I have hosted trips in Turkey, Spain, Italy, Thailand, French Polynesia, and throughout the Caribbean.
I earned my RYA Day Skipper license in 2018 and will always strive to be a lifelong learner at sea. 
I have a passion for healthy, fresh food with a twist of comfort. I love taking cooking classes every new place we travel, most recently Thailand and Cambodia. My current favorite meals are maple-glazed salmon, or spicy papaya salad, and my signature cinnamon green smoothie.
I attained my RYT-200 yoga teaching certification on the lush island of Koh Samui, Thailand, and my Yin yoga certification in Bali. I love to flow through dynamic vinyasa-style sequences and end in deep soothing yin poses that will leave you floating through the rest of your day. Whether I'm teaching yoga on Neverland, up in the mountains of Colorado, or somewhere in-between, my most heartfelt desire in teaching is to spark a little of that magic waiting patiently within us all.
This adventure is challenging, fascinating, awe-inspiring and absolutely once-in-a-lifetime. I wake up every morning excited about what's coming next, and no matter what we're doing or who we're with, I aspire to carry that excitement everywhere we go.