The magical Virgin Islands is where SV Neverland and her fun-loving crew host all-inclusive, completely customizable adventures.
St Thomas
The most cosmopolitan of the US Virgin Islands and the gateway to the rest of the VIs. Whether you have just a day to explore or want to linger a little while longer, St Thomas boasts plenty of restaurants, bars, and shopping to keep visitors well entertained.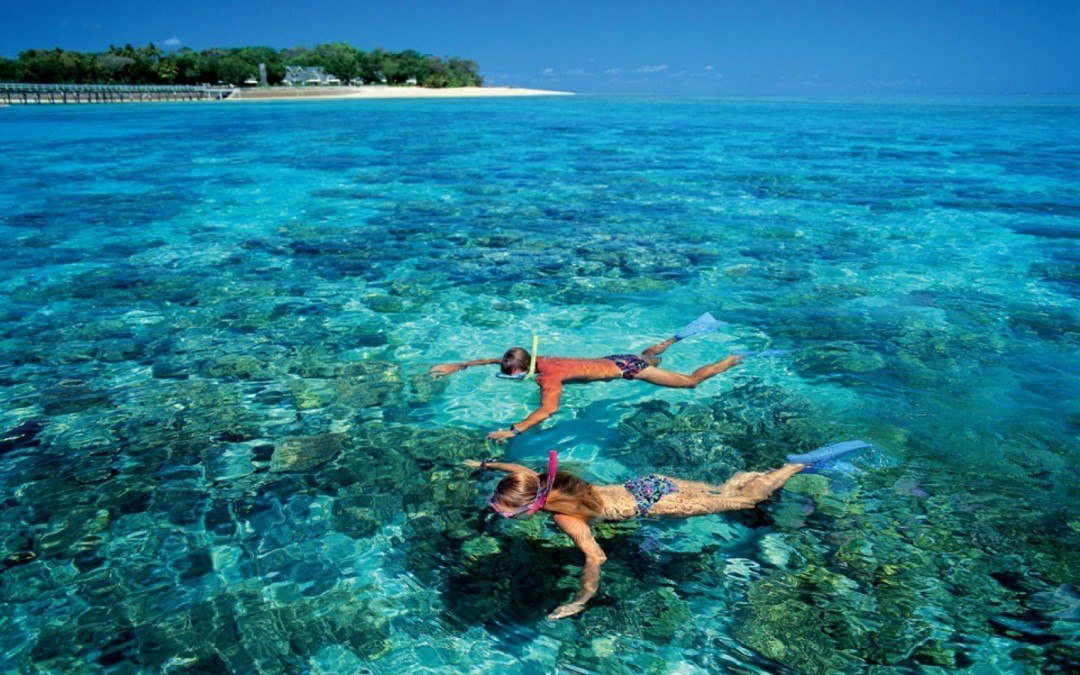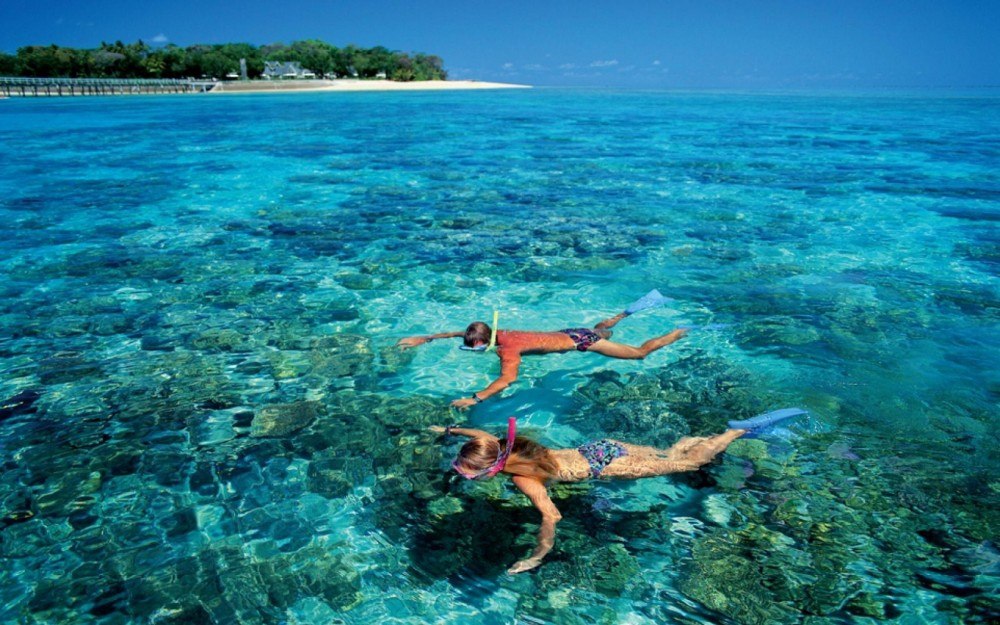 Tortola
The most populated of the BVI's, Tortola is all powdery white beaches and lush green hills. Dive the wreck of the RMS Rhone and the coral at Brewer's Bay–home to many lobster and colorful reef fish. Watch fire-jugglers and explore local art during the exciting full moon parties.
Virgin Gorda
Home to world famous Baths. Massive granite rock formations form otherworldy sea grottos to climb, explore and play your way through. Hike to the very top for a celebratory drink at the aptly-named Top of the Baths. Next head north for some diving at a historical World War II ship converted to a creative artificial reef. The ship appears to be overtaken by a massive kraken, wrapping it's long tentacles across the boat and sheltering colorful fish and coral.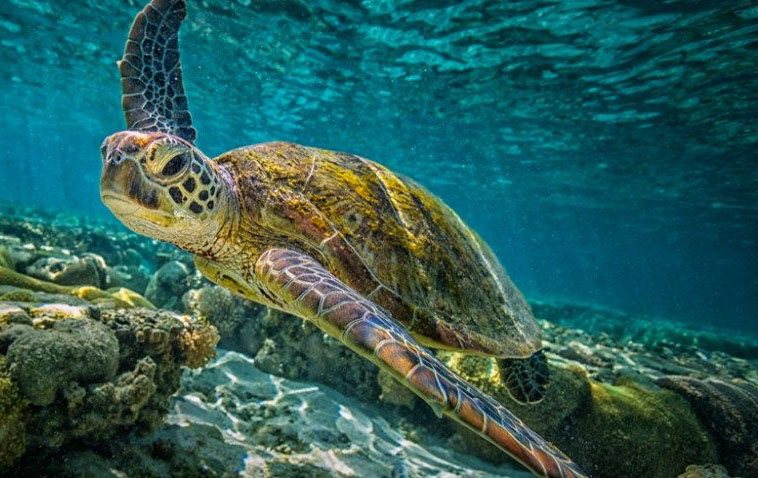 St John
Although the smallest of the three US Virgin Islands, St John boasts breathtaking natural beauty with 60% of its land area comprising a pristine national park. Snorkel through the underwater reef park or go for a hike and see a 40ft waterfall as well as petroglyphs along Reef Bay Trail. Top it off with a visit to Annaberg Sugar Plantation for a little history on sugar cultivation in the Caribbean.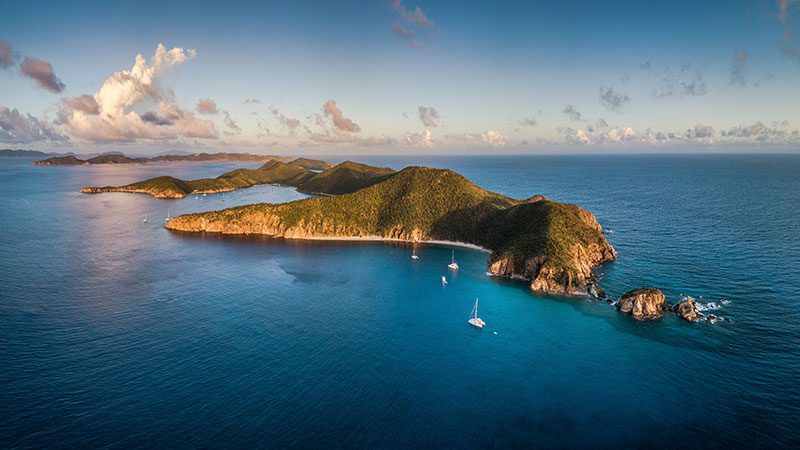 Jost Van Dyke
The beautiful gateway to the idyllic British Virgin Islands. Jost is home to two of BVI's most famous bars: Foxy's and the Soggy Dollar–maker of the famous Painkiller frozen cocktail. When you're ready for adventure, you can dive the lovely cathedral dive site or make your way to the Bubbly Pools, a natural pool created by large rock formations.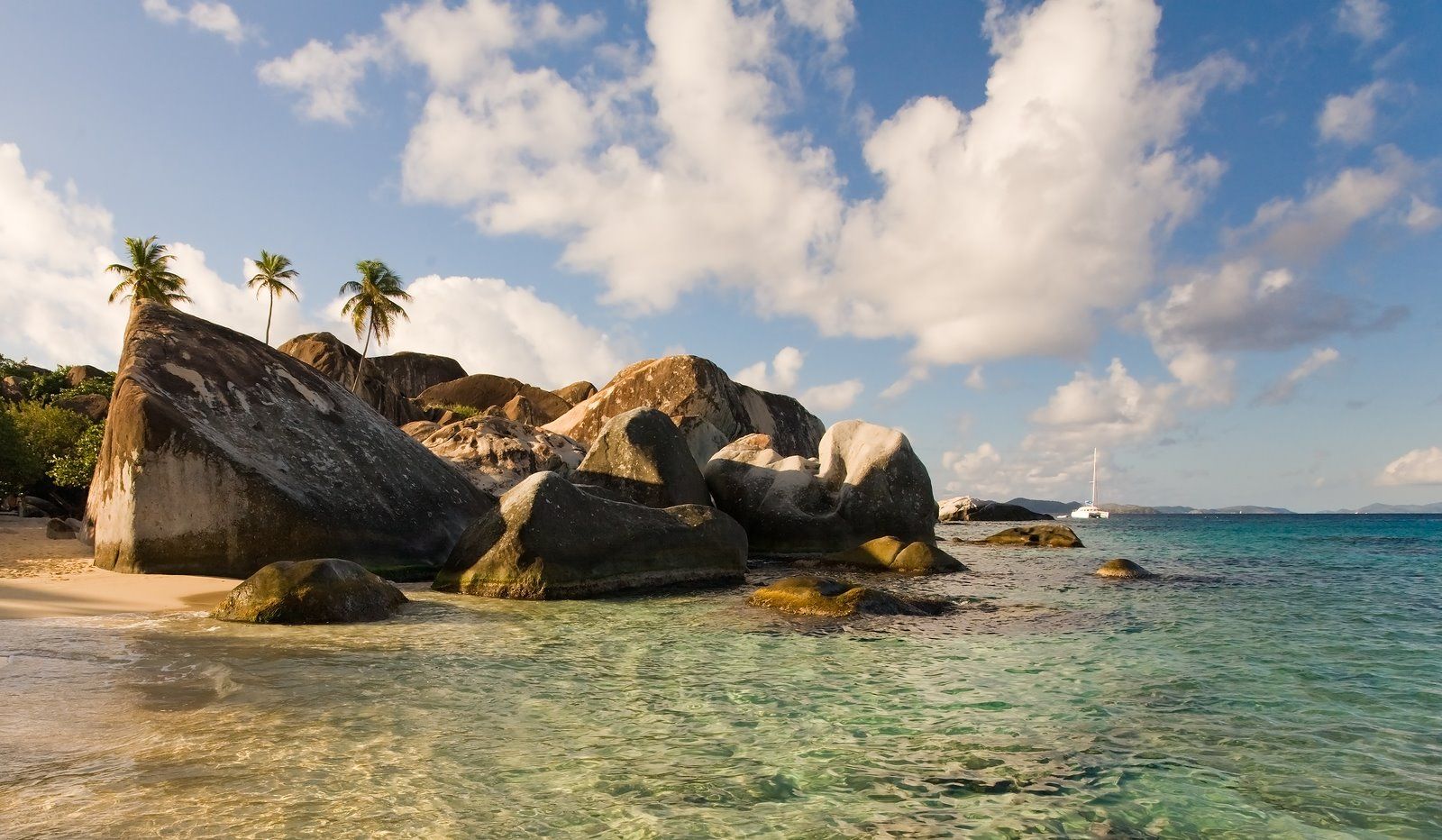 Anegada
If you're up for a true day of adventure, Anegada is your ticket. The furthest of the BVI's, Anegada takes a few hours of sunny sailing to reach. Throw out the lines and trawl for fish as you relax on the top deck of Neverland with a drink in hand and a good book in your lap. Marvel at the crystal clear shallow waters that surround the coral island as you approach and spend the day riding scooters to snorkeling spots at Jack Point and the curious mountain of conch shells at Horseshoe Reef. Finish the day with a spiced lobster dinner on the beach at The Wonky Dog.  
Breakfast
French Toast Casserole 
with creme and fresh berries
Lemon Ricotta Pancakes
fluffy pancakes made with lemon zest and fresh ricotta cheese 
Chorizo Breakfast Tacos
with crispy hash browns and local hot sauce
Mediterranean Frittata 
smoked gouda, spinach, onions, and kalamata olives topped with fresh arugula & olive oil drizzle
Smoked Salmon Tartine
fresh dill, red onion, & capers served with a yogurt berry parfait
Moroccan Eggs
harissa sauce, fresh parsley, and olive oil served with warm naan
Yogurt Oat Bowls
almond butter, fresh fruit, chia, flax, & hemp seeds, drizzled with local honey
Lunch
Fresh Fish Tacos
cilantro lime cabbage slaw, avocado, & mango salsa with a side of smoked black beans
Korean Beef Quesadillas
with guacamole & lime infused sour cream
Fig and Brie Burger
with rosemary sweet potato wedges
Farfalle with Pancetta
cherry tomatoes, red onion, & rustic black olives topped with toasted parmesan bread crumbs, evoo & fresh basil
Italian Sausage and Peppers
with fresh slaw salad & rustic bread
Tuna Poke Bowl
served with steamed coconut rice
Tuna Nicoise Salad
drizzled with a balsamic reduction
Dinner
Caribbean Swordfish
served over southwestern quinoa
Grilled Herb Filet
over horseradish mashed potatoes with a side of roasted cauliflower
Mojo Roasted Pork Tenderloin
with dijon brussel sprouts & fried plantains
Citrus Glazed Salmon
with roasted fennel over wild rice and parmesan roasted asparagus
Grilled Shrimp
over creamy polenta and honey-butter biscuits
Grilled Chicken
with rustic baby potatoes & grilled mexican street corn
Appetizers
Prosciutto Wrapped Dates
fresh basil, burrata & local honey
Banh Mi bites
cucumber, fresh cilantro, carrots & pancetta
Maple and Walnut Crusted Brie
multigrain bread
Buffalo Chicken Dip
chips, celery, carrots, cauliflower & broccoli
Charcuterie board
warm rustic Italian bread
Desserts
Mini Key Lime Pies
creamy and lemony with graham cracker crumble
Chocolate Ganache Pie
with fresh fruit compote
Strawberry Frozen Yogurt Pie
with fresh whipped creme
Spiced Apple Crumble
lightly sweetened apple crumble flavored with cozy chai spices.
Creamy Chocolate Pudding Pie
with buttery graham cracker crust and fresh whipped creme
Strawberry S'mores Bites
with chocolate drizzle
Neverland Cocktails
Peter Pan
a refreshing mix vodka, agave, fresh lime juice & muddled cucumber with a blend of Neverland's garden fresh herbs and a dash of club soda
Tinkerbell
a tropical blend of Cruzan coconut rum & passion fruit juice topped with lemon lime soda
Jacob's Bio
Originally from Chicago, Jacob moved to the west coast in 2010 where he discovered his love for sailing. A single day trip in San Diego had him hooked and pretty soon he was chartering and eventually purchasing his first sailboat in 2014.
In 2017, after spending several years sailing the coast of California and Mexico he quit his job as a hospitality manager and decided to pursue a full-time career on the water. Over the last two years, Jacob has spent the summer season in the Med working charters for everyone from honeymoon couples to giant flotillas of nearly 200 yachts!
During the winter season, he moved to Australia to sail charters in New South Wales. When it warmed up in the north he returned to sail California and Mexico again, as well as the Abaco Islands.
Since making the Virgin Islands his home he has explored the hidden gems and tourist hot spots to provide the trip of a lifetime for any guest. Always pursuing additional knowledge, Jacob has spent his time gaining experience on vessels ranging from 25 ft race boats to 85 ft luxury cruisers.
Christina - Chef and First Mate
Christina's Bio
As an Italian-American, food has always been an important part of Christina's life. She believes there is no better way to spread love than with a home-cooked meal, some great wine, and really good company.
She has worked three seasons as a chef in destinations such as Greece, Croatia, Montenegro, and the Virgin Islands on a variety of different sailboats allowing her to really grow her passion for sailing.
Christina likes to cook with the best ingredients she can find. Freshness is key, and flavor is most important and shouldn't be compromised.
Her cuisine is fun and inventive. She likes to use a variety of flavors, spices, and herbs and believes people should have a cultural culinary experience when they are eating.
Christina wants her guests to remember their sailing adventure from that moment they see the breathtaking morning sunrise over the horizon to the smell of roasted chicken coming fresh out of the boat's oven. She truly believes that sailing is an experience for the senses and she's on board to give guests the best experience she possibly can.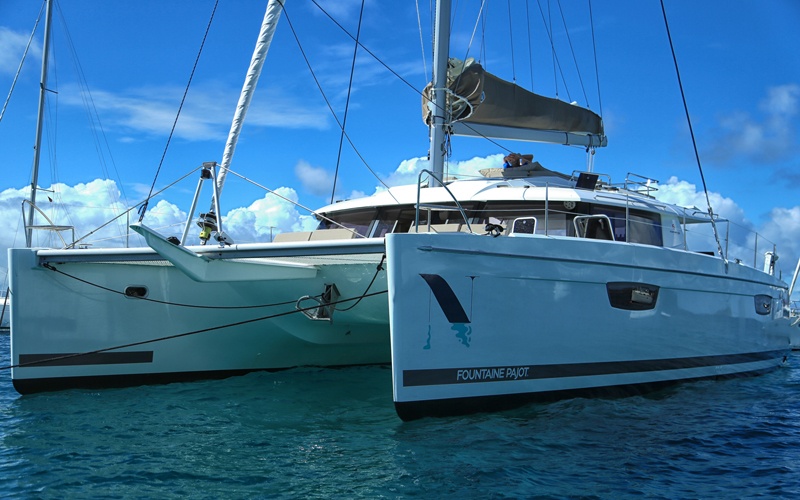 Amenities & Comfort
6 zone air conditioning
2 fans in each cabin
Ensuite bathrooms w/ separate shower stalls
Electric toilets with fresh water flush
Queen island beds, linens, and cooling gel memory foam mattress toppers
Extra wide ocean-view windows w/ shades
US electrical sockets w/ USB throughout cabins and salon
4-zone audio system throughout interior and exterior
Beverage refrigerator & icemaker in cockpit
Flat-screen Smart TV w/ USB, HDMI, Bluetooth, and our library of movies and tv shows
BBQ grill
Upper deck lounge w/ sunbeds and sofa for at least eight guests
Adjustable loungers on foredeck lounge, couch, and trampoline
Extra-long sofa aft of cockpit
10 person alfresco dining table in cockpit
Contemporary furnishings throughout
Natural body wash, shampoo, conditioner, and sunblock
Toys & Water Sports
AB Oceanus 13 VST w/ Yamaha 60 hp engine
GoPro underwater camera and video
2-person tube
2 Lamzac air loungers
Subwing Honeycomb Shark (experience the sensation of underwater flight!)
3x stand-up paddleboards
6-person floating raft mat
Floating water loungers
2 hanging over-water chairs
Snorkel gear – masks, snorkels & fins for all sizes
Fishing gear & tackle
Hot and cold deck shower
Gear & Gadgets
2 x 75 hp Volvo Penta engines w/ Brunton autoprops
88 lb Rocna anchor w/ 300' 3/8" G4 high-test chain
AB Oceanus 13 VST RIB w/ console, 7 person capacity & Yamaha
60 hp outboard engine
13.5 kW Cummins Onan 120v/60hz generator
480 watts solar
3 kW Magnum hybrid inverter charger
1,200 AH AGM house battery bank
40 gal/hr fresh water maker
2 x Bluefin LED Hammerhead H16 underwater lights
1,000 watt, 4 zone Fusion and JL Audio entertainment system throughout interior and exterior, including 2 x 10" subwoofers
Raymarine eS-127 chartplotter, autopilot, and navigation instruments
Raymarine Ray60 VHF w/ 2nd station mic at helm
Standard Horizon HX870 floating handheld VHF w/ GPS & DSC
Vespar XB-8000 AIS transceiver w/ wifi
ACR GlobalFix V4 EPIRB
Delorme inReach Explorer GPS & satellite messenger
WiriePro 3G/4G/LTE & wifi amplifier and router, plus 6dBI booster antenna
Medic first aid kit
All required USCG safety equipment for guests and crew
What an incredible week! You both made the trip special for our entire family. So many great memories – incredible meals, beautiful spots, fun sails, snorkeling, great cocktails and service with a smile 24-7. You truly made the trip one or family will always remember & cherish.
Thank you for an amazing adventure! The food was exquisite, the expertise was top notch, and the destinations made for wonderful memories! We appreciate you sharing your home with us. And we look forward to another trip soon!
Our cruise on Neverland was one of the most amazing weeks of my life! Neverland is such a beautiful boat!! We had so much fun – paddle boarding, snorkeling, shopping, fishing, tubing, exploring, and AMAZING food!! Not sure how it was possible, but each port was more beautiful than the last!
Jacob & Christina were a pleasure! From the minute we stepped onto the boat they felt like family! Christina's Italian roots shined through! She made us amazing meals and presented them beautifully.
Jacob was a terrific captain. He brought us to all the hot spots and handled the boat with ease and professionalism.
ACCOMMODATIONS
Accommodations include use of the following:
(4) queen cabins (7 or 8 guests) or (3) queen cabins (less than 7 guests), each with private ensuite bath with electric toilet, wash basin and separate shower stall. Spacious master stateroom (available on all charters) has desk space, separate toilet room, and walk-in shower. All cabins have air conditioning, two fans, 110v outlets and dimmable recessed lighting.

Social areas include an upper deck lounge with sectional couch and sunbed area with 306 degree view. Forward deck has spacious lounge area with adjustable reclining seating, trampoline and sunning areas. Aft deck offers lounge area plus alfresco dining. Salon offers lounge area with coffee table plus flat screen TV with many movies and USB capabilities.
ADDITIONAL PRICING OPTIONS
Half Board
Includes 7 breakfasts, 4 lunches, and 3 dinners. Other meals ashore at client's expense.
Subtract $150 per person from weekly rate.
Local Fare
Includes 7 breakfasts, 5 lunches, and 6 dinners. Requires 2 lunches and 1 dinner ashore at client's expense.
Subtract $75 per person from weekly rate.