The magical Virgin Islands is where SV Neverland and her fun-loving crew host all-inclusive, completely customizable adventures.
St Thomas
The most cosmopolitan of the US Virgin Islands and the gateway to the rest of the VIs. Whether you have just a day to explore or want to linger a little while longer, St Thomas boasts plenty of restaurants, bars, and shopping to keep visitors well entertained.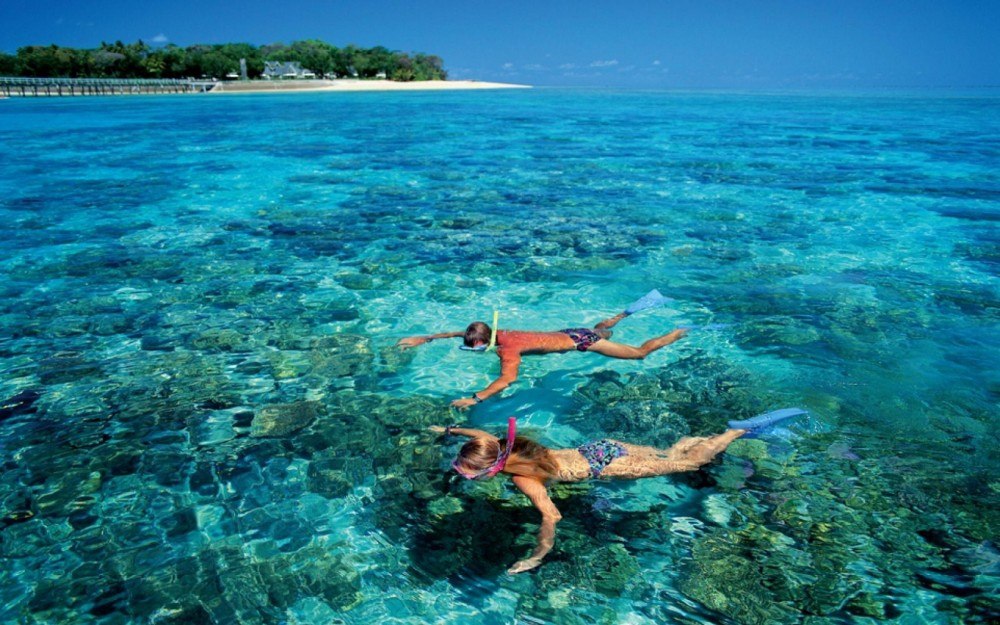 Tortola
The most populated of the BVI's, Tortola is all powdery white beaches and lush green hills. Dive the wreck of the RMS Rhone and the coral at Brewer's Bay–home to many lobster and colorful reef fish. Watch fire-jugglers and explore local art during the exciting full moon parties.
Virgin Gorda
Home to world famous Baths. Massive granite rock formations form otherworldy sea grottos to climb, explore and play your way through. Hike to the very top for a celebratory drink at the aptly-named Top of the Baths.
Next head north for some diving at a historical World War II ship converted to a creative artificial reef. The ship appears to be overtaken by a massive kraken, wrapping it's long tentacles across the boat and sheltering colorful fish and coral.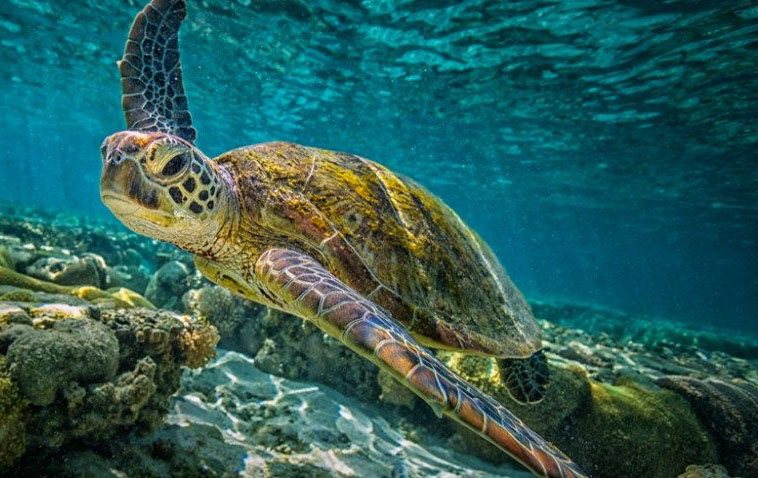 St John
Although the smallest of the three US Virgin Islands, St John boasts breathtaking natural beauty with 60% of its land area comprising a pristine national park. Snorkel through the underwater reef park or go for a hike and see a 40ft waterfall as well as petroglyphs along Reef Bay Trail. Top it off with a visit to Annaberg Sugar Plantation for a little history on sugar cultivation in the Caribbean.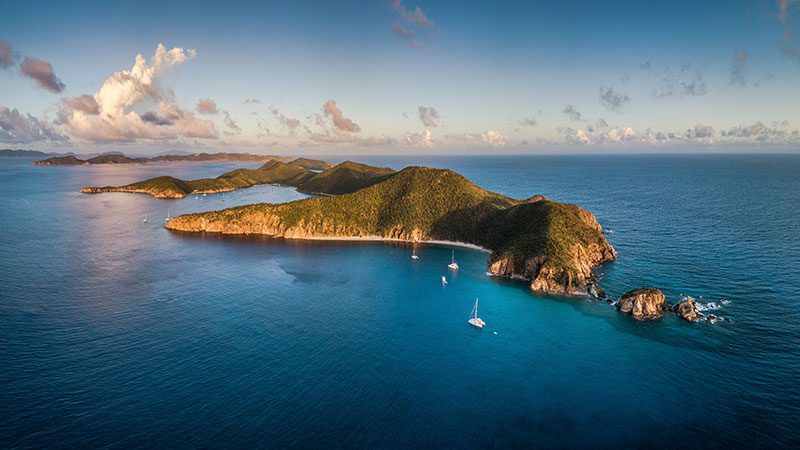 Jost Van Dyke
The beautiful gateway to the idyllic British Virgin Islands. Jost is home to two of BVI's most famous bars: Foxy's and the Soggy Dollar–maker of the famous Painkiller frozen cocktail. When you're ready for adventure, you can dive the lovely cathedral dive site or make your way to the Bubbly Pools, a natural pool created by large rock formations.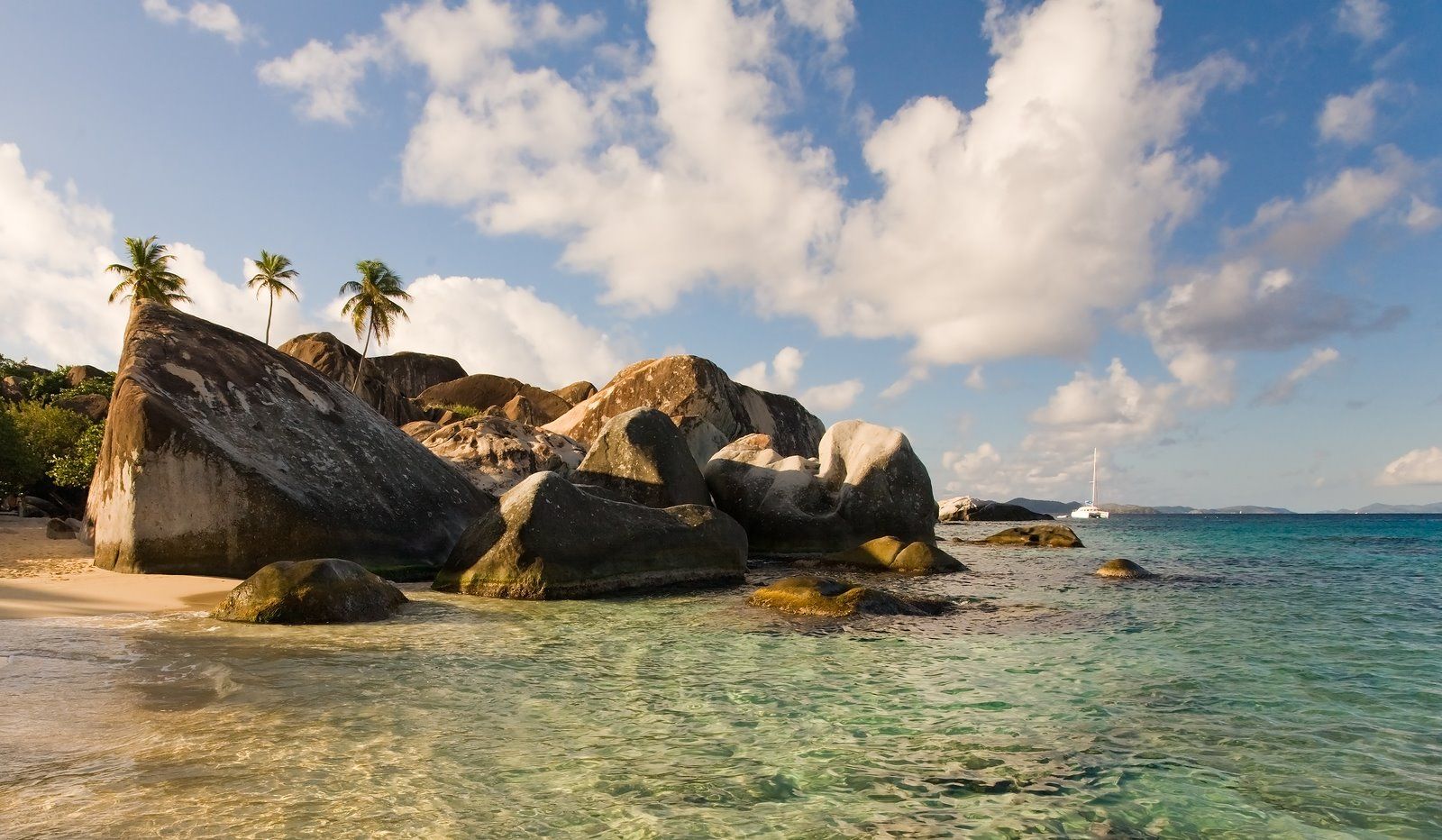 Anegada
If you're up for a true day of adventure, Anegada is your ticket. The furthest of the BVI's, Anegada takes a few hours of sunny sailing to reach. Throw out the lines and trawl for fish as you relax on the top deck of Neverland with a drink in hand and a good book in your lap. Marvel at the crystal clear shallow waters that surround the coral island as you approach and spend the day riding scooters to snorkeling spots at Jack Point and the curious mountain of conch shells at Horseshoe Reef. Finish the day with a spiced lobster dinner on the beach at The Wonky Dog.  
Breakfast
Eggs Benedict
poached egg on an English muffin topped with salmon or ham & homemade Hollandaise sauce
Smashed Avocado Toast
with poached egg and homemade pesto
Savory and Sweet
spinach frittata and fresh berry crepes
Fluffy Banana Pancakes
with cinnamon butter and hearty breakfast sausage
Shakshuka
eggs poached in a sauce of tomatoes, chili peppers, and onions with toast and warm pita
Huevos Rancheros
with fresh homemade corn tortillas
Classic American
pancakes, fruit, and bacon
Lunch
Caribbean Jerk Chicken
with Serrano lime slaw, fried sweet plantains, and nan bread
Seared Tuna Sandwich
with wasabi aioli and fresh fruit
Jamaican Curry Crab Cakes
with lime mayonnaise
Grilled Flank Steak
over grilled romaine heads with caesar dressing
Mango, Avocado, and Crab Stacked Salads
served with fresh summer rolls
Tuna Poke Bowl
served with steamed jasmine rice
Burrata Caprese Salad
over arugula
Dinner
Filet Mignon
with creamy mushroom peppercorn sauce, grilled asparagus, and garlic mash
Lobster Tail
over Caribbean style corn and cilantro lime rice
Seared Scallops
with curried Beurre Blanc
Cuban Mojo Marinated Pork Tenderloin
with citrus apple slaw and lemon potatoes
Miso Salmon Filet
over lemon risotto topped with spring onion salad
Red Wine Braised Short Ribs
over Parmesan polenta
Appetizers
Fresh Mahi Mahi Ceviche
Coconut Thai Chili Mussels
Liver Pate, Fresh Fruit, and Charcuterie Plate
Golden Beet Root and Citrus Spinach Salad
Lobster Bisque
Creamy Cucumber Salad
Spicy Garlic Shrimp
Desserts
Key Lime Pie
creamy and lemony. Sweetened condensed milk, freshly squeezed lemon juice, and whipped topping are stirred together, poured into a graham cracker crust and chilled
Molten Lava Cake
with vanilla bean ice cream and raspberries
Baked Pears
with homemade caramel sauce
Creme Brûlée
a rich custard base topped with a contrasting layer of caramelized sugar
Hibiscus Tea and Lemon Granita
freshly made with lemon and sugar and whipped to an icy, fluffy consistency
Matcha Green Tea Ice Cream
Bananas Foster
made from bananas and vanilla ice cream, with a sauce made from butter, brown sugar, cinnamon, dark rum, and banana liqueur
Neverland Cocktails
Peter Pan
a refreshing mix vodka, agave, fresh lime juice & muddled cucumber with a blend of Neverland's garden fresh herbs and a dash of club soda
Tinkerbell
a tropical blend of Cruzan coconut rum & passion fruit juice topped with lemon lime soda
Marcus' Bio
Captain Marcus has lived on all of the US Virgin Islands: St Croix, St John and St Thomas and has been entertaining island visitors here for the past 6 years. On St. Croix he worked in the service industry as well as running various day sail boats as first mate and then, Captain.
Marcus most recently delivered a yacht to Portugal and spent the summer of 2014 skippering charter yachts in the Mediterranean. In 2015, Marcus and Chef Risa partnered as crew to run Sognare, establishing it as one of the busiest and most popular catamarans in the Virgin Islands. He holds a USCG 100ton Masters License and a STCW95.
Sara - Chef and First Mate
Sara's Bio
Sara hails from the farmlands of North Dakota. Although her younger years were spent on a landlocked farm, she spent all her summer weekends at her family's lake cabin in Northern Minnesota, falling completely in love with being on the water. She decided to turn her passion into reality and leave her career in sales to live a life at sea – trading in miles of pounding the pavement for miles of exploring the open ocean.
Sara has traveled all over Europe inspiring her throughout her new life.  She has worked as chef and first mate on many different yachts in Greece, Croatia, the Bahamas, and Italy (Sardinia & Corsica). Finally she made her way to the beautiful crystal blue waters of the Virgin Islands this past winter. She's so grateful for her travels and experience around Europe, but is truly thrilled to call Neverland and the Virgin Islands her new home.
She loves cooking almost as much as she loves eating. Her farm roots inspire her made from scratch recipes and her work ethic is demonstrated by her enthusiasm in the galley. Alongside Captain Marcus, she is excited to provide guests with an incredible week of never growing up on Neverland.
What an incredible week! You both made the trip special for our entire family. So many great memories – incredible meals, beautiful spots, fun sails, snorkeling, great cocktails and service with a smile 24-7. You truly made the trip one or family will always remember & cherish. The Hoines
Thank you for an amazing adventure! The food was exquisite, the expertise was top notch, and the destinations made for wonderful memories! We appreciate you sharing your home with us. And we look forward to another trip soon! Karen and Darh
Our cruise on Neverland was one of the most amazing weeks of my life! Neverland is such a beautiful boat!! We had so much fun – paddle boarding, snorkeling, shopping, fishing, tubing, exploring, and AMAZING food!! Not sure how it was possible, but each port was more beautiful than the last! Cheryl and Kip D.
Marcus & Sara, thank you for exceeding all of our expectations! We always felt secure, pampered, and totally delighted. The meals were ALWAYS exceptional. The tips about what to do were always spot-on. You're absolute professionals and, above all, you are two wonderful people and now friends too. Very best to you, and hope to see you again on future travels.
Greg and Lisa B.
ACCOMMODATIONS
Accommodations include use of the following:
(4) queen cabins (7 or 8 guests) or (3) queen cabins (less than 7 guests), each with private ensuite bath with electric toilet, wash basin and separate shower stall. Spacious master stateroom (available on all charters) has desk space, separate toilet room, and walk-in shower. All cabins have air conditioning, two fans, 110v outlets and dimmable recessed lighting.

Social areas include an upper deck lounge with sectional couch and sunbed area with 306 degree view. Forward deck has spacious lounge area with adjustable reclining seating, trampoline and sunning areas. Aft deck offers lounge area plus alfresco dining. Salon offers lounge area with coffee table plus flat screen TV with many movies and USB capabilities.
ADDITIONAL PRICING OPTIONS
Half Board
Includes 7 breakfasts, 4 lunches, and 3 dinners. Other meals ashore at client's expense.
Subtract $150 per person from weekly rate.
Local Fare
Includes 7 breakfasts, 5 lunches, and 6 dinners. Requires 2 lunches and 1 dinner ashore at client's expense.
Subtract $75 per person from weekly rate.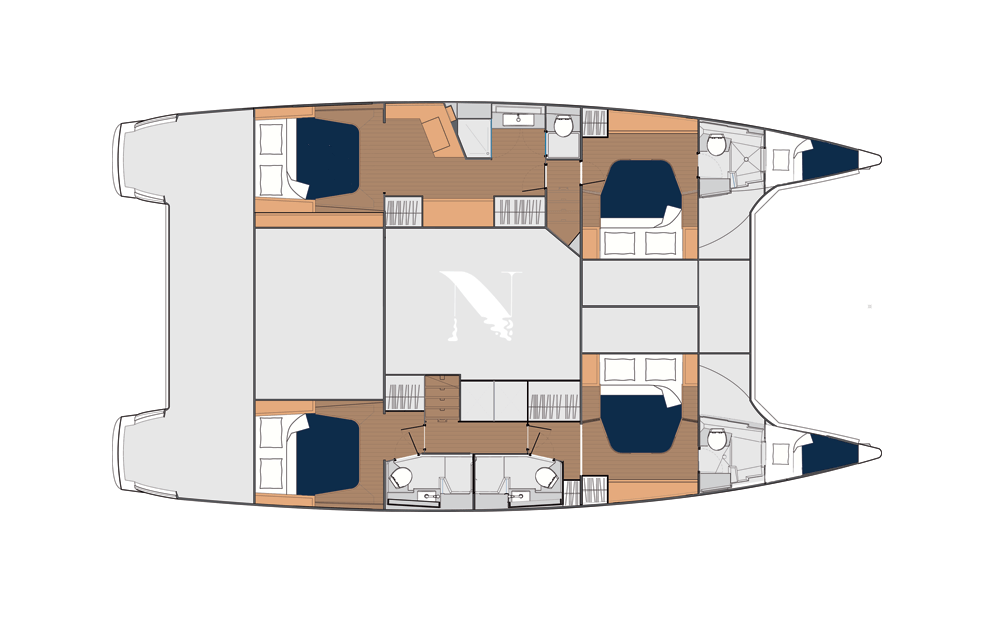 NEVERLAND CRUISES LLC
+1.305.912.SAIL
SAIL@NEVERLAND.CRUISES
CONTACT
Feel free to contact us below for more information, questions or ideas. If you're interested in booking a charter on SV Neverland in the Virgin Islands, please use the contact form on the book page.